Beautify Your Home with High-Quality and Energy-Efficient Windows!
Santa Clarita Window Replacement Experts is proud to be associated with some of the most well established manufacturers of doors and windows. The product range of our partner manufacturers will amaze you with their superb styles and unsurpassed quality. Here is a brief about the top-notch manufacturers of doors and windows we are associated with.
Simonton
Doing business since 1946, Simonton has created a niche for itself in the industry. They have been pioneers in creating innovative products that were way ahead of their times, such as the unbeaten triple track storm windows, Energy Capp and Thermo Boss. They started manufacturing doors and windows using aluminum way before the other manufacturers. Seeing their success, the others followed the suit.


Anlin
Anlin doors have been known all over for their high insulated doors and windows. According the company, these doors were designed especially for the Californian weather. Anlin's vinyl windows are also known to be the best in the market. Their products do not require much of maintenance, last long and are appealing to look at. Anlin offers one of the best warranty terms amongst all the manufacturers in town.
Milgard
The best feature of Milgard is that it manufactures almost all parts of it doors in-house. They build vinyl elements, insulated glass units and fiberglass frames and then assemble them all to make doors with best quality. Vinyl manufactured by this company is quite resistant to intense weather and temperatures. Milgard is the best choice for those who wish to have super sturdy doors that stay with you for life.


Pella
Pella has innumerable design ideas and varying budget limit for different types of projects. Whether it is a remodeling project, constructing a new home or replacement job, Pella has the right doors and windows for all. With an extensive list of designs that they offer, there is hardly any other manufacturer that can match up with them. Pella does not compromise on the quality of the product and even their low-cost products are sturdy and long-lasting.
Ply Gem
Quite popular for windows and patio doors, Ply Gem has a great eye for design and emphasizes on tenacity and durability. They manufacture windows for any part of the house, whether it is bedroom, living room, dining, bathroom or kitchen. Always delivering products of highest quality, the windows and patio doors made by Ply Gem give your house a gorgeous makeover, from inside and outside, both.


JT Windows
The USP of JT windows is that they use Douglas Fir for manufacturing super sturdy wood doors and windows. They are experienced manufacturers in building windows in several different shapes, such as circles, ellipses, arches, etc. They already have established themselves in making aesthetic and sturdy standard windows like sliding windows and casement windows. JT Windows is your best bet when you are looking for quality and great design.
El & El Wood Products
El and El Wood Products, as the name suggests, manufacture the best wood doors and windows. Being in this field since last 45 years, they are one of the most trusted manufacturers when it comes to quality and brand ethics. If you are looking for premium wood fittings, look nowhere else, as El and El Wood Products would take care of your requirements.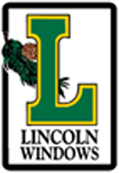 Lincoln Windows
One of the oldest and most reputed companies in the market, Lincoln Windows has several generations of several thousand homeowners vouching for their windows. They have a huge warehouse that has been created over past 68 years through a business guided by high values and principles. Encino Window Replacement Experts have been using the windows and doors made by Lincoln Windows for several replacement and new home projects.