Beautify Your Home with High-Quality and Energy-Efficient Windows!
Window Types Based on Style
There are several types of windows based on their design, each serving a particular purpose. Your preference for a certain window style can be based on functionality, practicality, aesthetics, or a combination of them all. Whatever your choice is, or if you are too confused to choose one, contact Encino Window Replacement Experts and we'll help reach an adequate decision. Have a look at our array of window types and decide for yourself that which one suits you the best.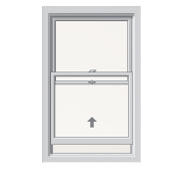 Single Hung Window
These two panel windows have one panel fixed and the other one slide up and down to let the air pass through. Single hung windows are space efficient, practical and hassle free. These windows can be installed in any nook and corner of the house, most commonly in smaller areas such as bathroom, laundry room, attic, et al.
Encino Window Replacement Experts do a great job in installing the windows seamlessly for you. Our error free fittings would give your windows a perfect look.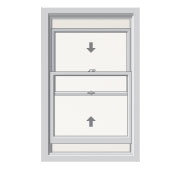 Double Hung Window
Double hung windows are similar to the single hung windows, the only difference being that there are two sliding panels in them, which glide vertically. Double hung windows allow great ventilation and natural light in, even in confined spaces of the house. The panels can be opened in any direction that you want.
Encino Window Replacement Experts install windows with finesse, whether you are fixing them up in a new house or renovating the old one.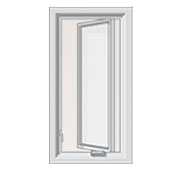 Casement Window
Casement windows are quite similar to the French windows. There is a hinge in it that swings in an in-and-out direction. Casement windows are an ideal choice if there is enough space available to open the window out. Casement windows, unlike hung windows and sliding windows, are not restricted in terms of the width that it can open up to.
Get in touch with Encino Window Replacement Experts to have a look at the best of casement window design samples from the finest manufacturers as we also offer to install the same for you.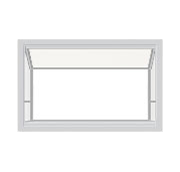 Garden Window
Garden windows are a great way to decorate a cozy corner of the home. These windows make the outdoor as well as indoor space of your home look charming. In these windows, there is a wide rim that protrudes outwards that can be used to set up lovely little things like pots, books, tiny plants and other artifacts. Garden windows also act as an extension to the current space, providing an illusion of extra space in your room. They have a lovely appearance when seen from outside as well.
We, at Encino Window Replacement Experts, have years of experience and expertise in setting up garden windows. Whether you are making a new house where you want a garden window or redoing the house and want to add a garden window to it, we can help you in choosing the right spot and have it installed for you.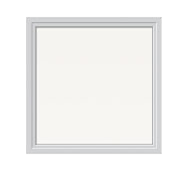 Picture Window
The fixed windows that cannot be opened are called picture windows. Though ventilation is not possible, they allow you to get great outdoor views and let the sunshine in while adding grace and beauty to your home. Currently, installing huge picture windows with an unrestricted piece of glass in the frame is in vogue. However, you can also go for a grid design that has multiple glass pieces interfused in it. Also, rather than having one large picture window in a room, you can opt for multiple windows in a row.
Installing picture windows can be a bit tricky as they require precision and only the experts should handle such a job. You can trust Encino Window Replacement Experts to install picture windows smoothly.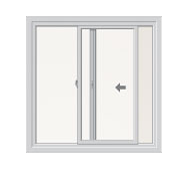 Sliding Window
These windows slide in a horizontal direction. There can be multiple panels in sliding window – two, three or four – depending on how much width do you want the window to have. As with single and double hung windows, the sliding windows are apt for confined spaces that need proper ventilation but do not have enough space for casement windows.
Get in touch with Encino Window Replacement Experts to have the sliding windows installed in your home that slide like magic.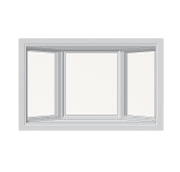 Bay Window
Bay windows have bows and bays that extend outside similar to a garden window. These windows make the indoor space look much bigger, offer a better view and provide a wide glass rim that can be decorated the way you wish to.
Encino Window Replacement Experts is the right place to go to if you are looking for a new bay window in the house, or intend to replace an existing old window with sleek bay window. We offer a great range of window designs and styles and our technicians are experts in installing the windows flawlessly.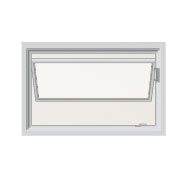 Awning Window
As the name suggests, awning windows swing upwards to form a curve or an arch, similar to an awning. You'll find these windows in every part of the world, making them a unanimous favorite for they exude romance and old world charm. The awning windows can be made with frosted or clear glass, depending how much privacy you are looking for.
You can call Encino Window Replacement Experts if you need any assistance in choosing the right window for your home.